Dominica is called a tropical paradise and the pearl of the Caribbean. It is a perfect place to watch whales from the terrace of a secluded villa and admire the sunsets over the Caribbean Sea from the pool. And this dream becomes real for those who have bought or rented a villa in this country.
The cost of real estate in Dominica grows at an average of 4% per year. Learn how to choose a property that will bring income and allow you to obtain a second citizenship.
Can foreigners buy real estate in Dominica, and how much it costs
Foreigners are allowed to purchase properties in Dominica. Yet, they need to get a special licence to do that. Investors are exempt from this requirement if they participate in the Dominica citizenship by investment program.
The government of Dominica does not publish property price statistics. Real estate experts estimate that the minimum price for a square metre is $500. And it may reach a maximum of $5,000 per sqm.
Prices for property in Portsmouth, Soufrière, Salisbury and Roseau, the country's capital, are about 10% higher than the national average. The demand for housing in these towns can be explained by the fact that beautiful nature is combined with developed infrastructure in these areas, and the main attractions are nearby. Therefore, renting out housing and selling it with profit is easy.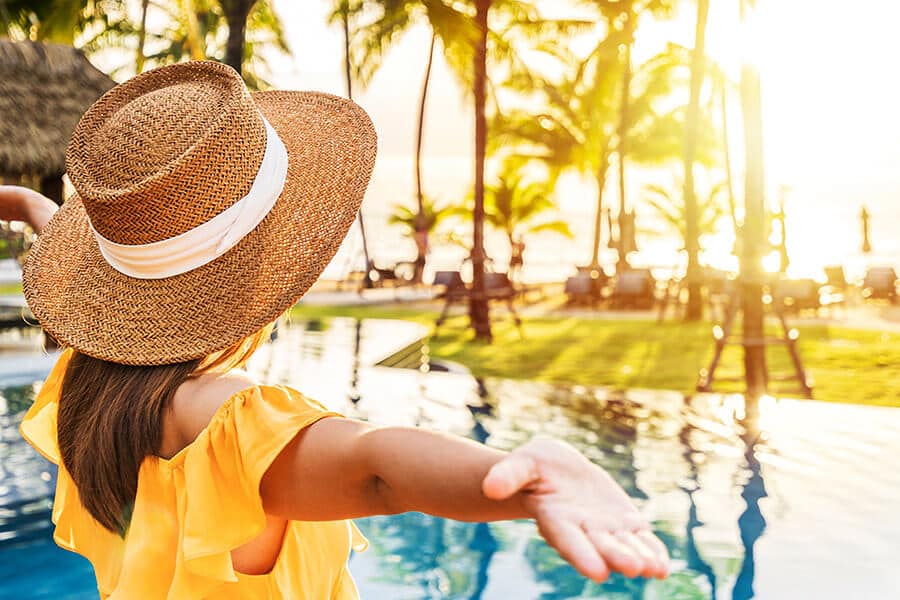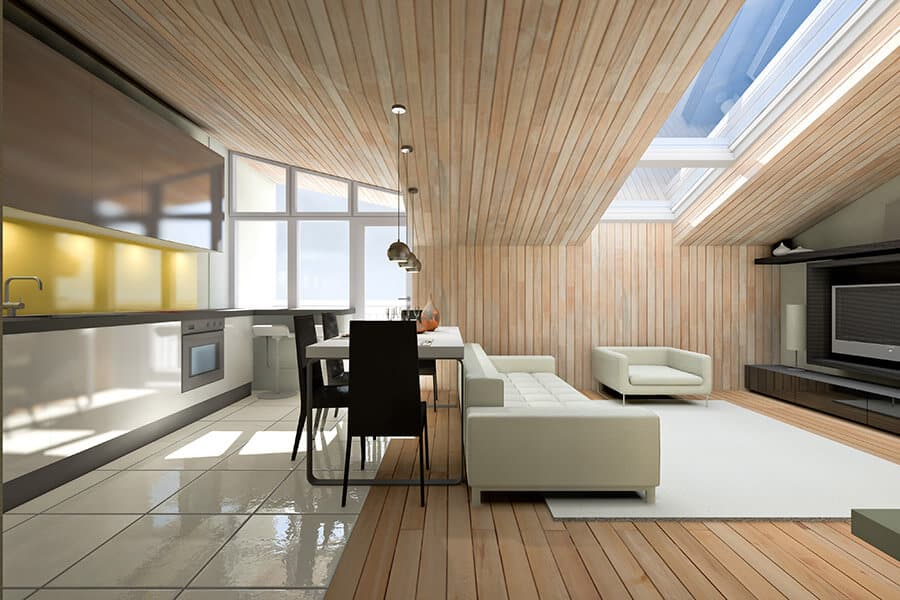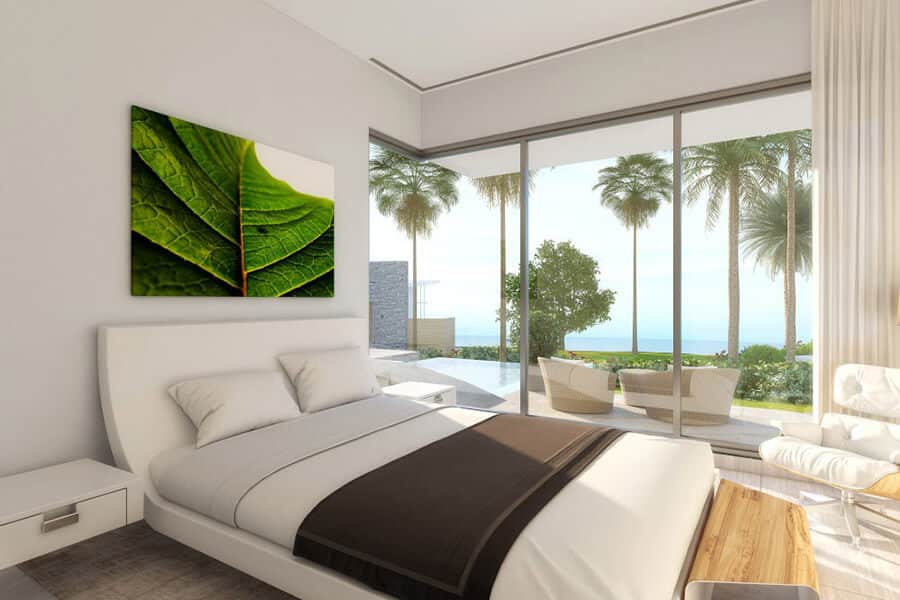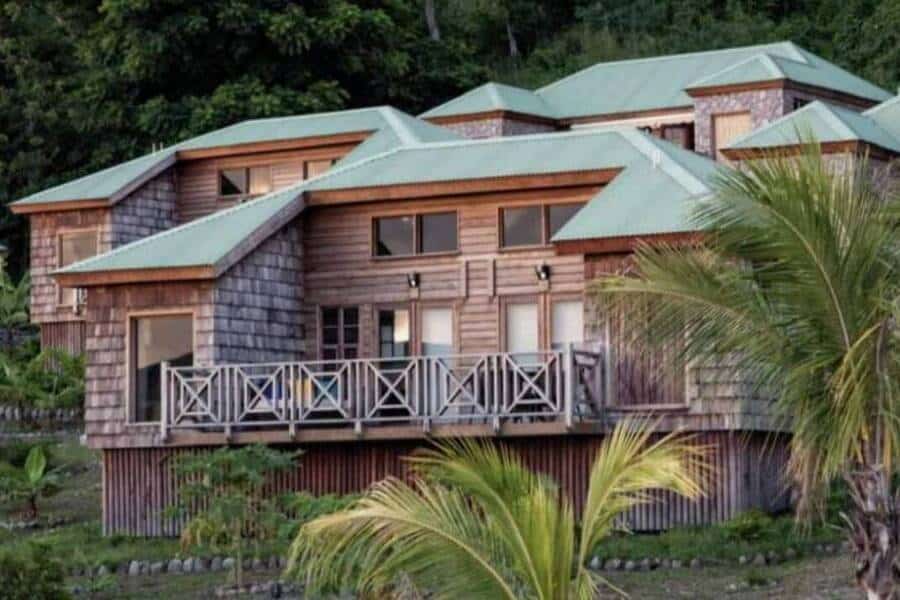 Additional costs when buying real estate in Dominica
The total cost of real estate in Dominica consists of the property price and expenses of processing the transaction. Costs differ for Dominica citizens and foreigners, who have to buy a special permit for the purchase of land called Alien Landholding Licence.
The sale and purchase agreement can be concluded remotely if a buyer issues a power of attorney for a lawyer.
Let us see what expenses should consider the buyer in the example of buying a property with a plot of land. To buy a villa worth $1,500,000, a foreigner will spend from $1,725,000.
5—16% of the property value is paid above its price
Property price
$1,500,000
Alien Landholding Licence
10%, only paid by foreigners
$150,000
Legal support
1—2.5% of the property value
$15,000—37,500
Stamp duty
2% of the property value
$30,000
Judicial fee
1% of the property value
$15,000
Assurance fund fee
1% of the property value
$15,000
Total
$1,725,000+
Why investors buy property in Dominica
The main reason investors buy property in Dominica is the opportunity to make money. Housing here is in demand all year round: it can be resold and rented out.
Earning by renting out. While owning the property, you can receive rental income from 4% per annum. The yield of a secluded villa with all amenities, four bedrooms, and a private pool is up to 10% per annum.
Getting income from the sale. Investors can buy an apartment, a cottage, a villa or a share in a hotel and sell it at a profit a little later. Already a year after the purchase, you can sell the object for 2—5% more expensive.
Supporting eco-initiatives. Dominica's government supports ecotourism and eco-construction. World-famous operators like Kempinski, Hilton and Marriott have built luxury hotels in the country over the past five years. These resort projects have different concepts but are united by a respect for wildlife.
Obtaining citizenship. Those foreigners who buy real estate in Dominica for $200,000 can get a passport of the country, which allows visiting 145 countries without visas.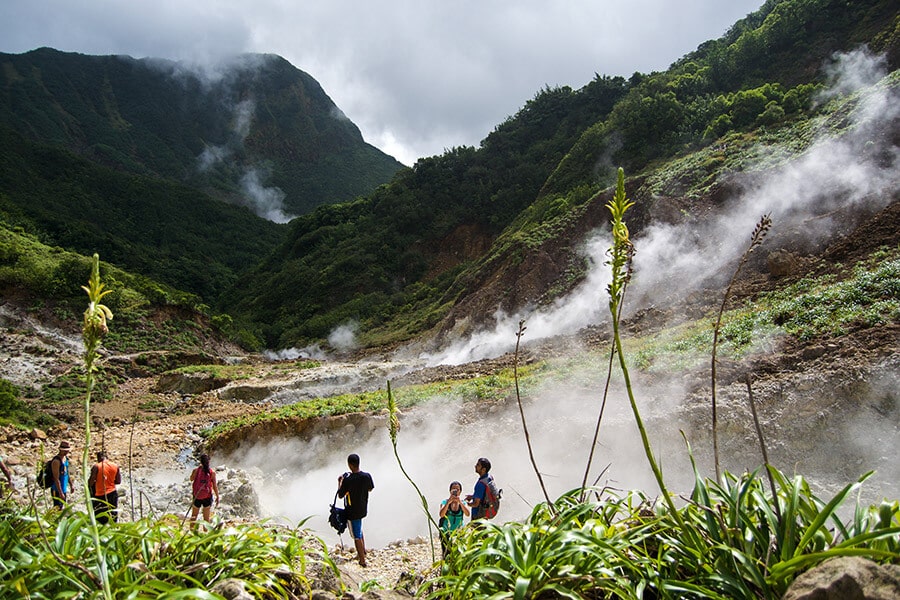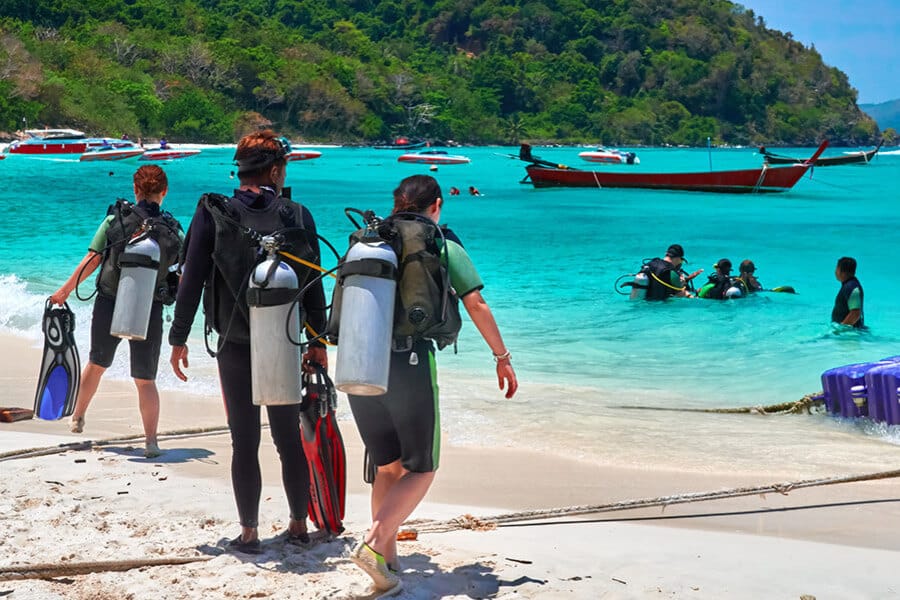 Conditions for buying property under the Dominica CBI program
When a foreigner plans to obtain a Dominica passport in exchange for property investment, they must fulfil the three requirements.
1. Purchase real estate approved for the investment program. Not all properties are eligible for the citizenship program: the selection is limited to a catalogue of government-approved projects. Yet, there is a bright side — a rigorous selection process minimises the risks for investors.
2. Meet the minimum investment amount. To qualify for Dominica citizenship, applicants must invest in real estate at least $200,000. The minimum investment amount is enough to buy out a share in a resort complex or condominium.
$200,000
The minimum investment to participate in the citizenship program
3. Own the property for at least 3 years. Under the terms of the citizenship program, you can sell real estate after three years since you get the passport. But if you wait five years, the new buyer will also be able to apply for Dominica citizenship by investment. Therefore, most investors sell real estate in five years, when it is easier to find a buyer.
Examples of investment properties on the Dominica market
1,500 investors and their families received Dominica citizenship in 2020 for the property purchase. Majority of applicants preferred to buy a share in resort complexes that are managed by international hotel operators.
As a licensed agent of the Dominica citizenship program, Immigrant Invest conducts its own selection of real estate projects. We add the best options to our catalogue and invite you to consider them.
A five-star resort complex in Portsmouth is managed by Autograph Collections, a premium subsidiary of Marriott. It is a 128-room hotel with unique architecture and design. Guests can choose to stay in apartments, private suites with a pool or presidential suites. Outside, there will be a pool shaped like a lagoon.
Investors can buy shares worth $220,000 each and receive an income of 2% per annum during construction and 3.5% after the facility's completion. The resort is expected to open in the first quarter of 2023.
The Residence of Secret Bay is a 6-star eco-luxury resort near Portsmouth. The resort has six secluded villas, three private beaches, a spa, an open-air restaurant, a seawater pool, a fitness club, a daycare, and an art gallery, and it is set to expand to 28 villas.
In 2022, Secret Bay Resort won the prestigious World's Best Awards by Travel and Leisure magazine. The resort also has Green Globe Certification as proof of sustainability and eco-friendliness.
Investors can buy a share for $208,000 or a villa for at least $1,500,000. The rental yield is up to 7% per annum.
The hotel complex managed by Hilton is located on the coast near Roseau. The resort comprises a hotel with 73 rooms and villas with 1—3 bedrooms. The hotel is situated on a picturesque sea cliff and has direct access to two secluded beaches. There is also a world-class spa and wellness centre, gym, gourmet restaurant, swimming pool, gift shop and parking on the territory.
A share worth $220,000 is offered for sale. The expected annual income from the hotel's operation is estimated at 3—7%.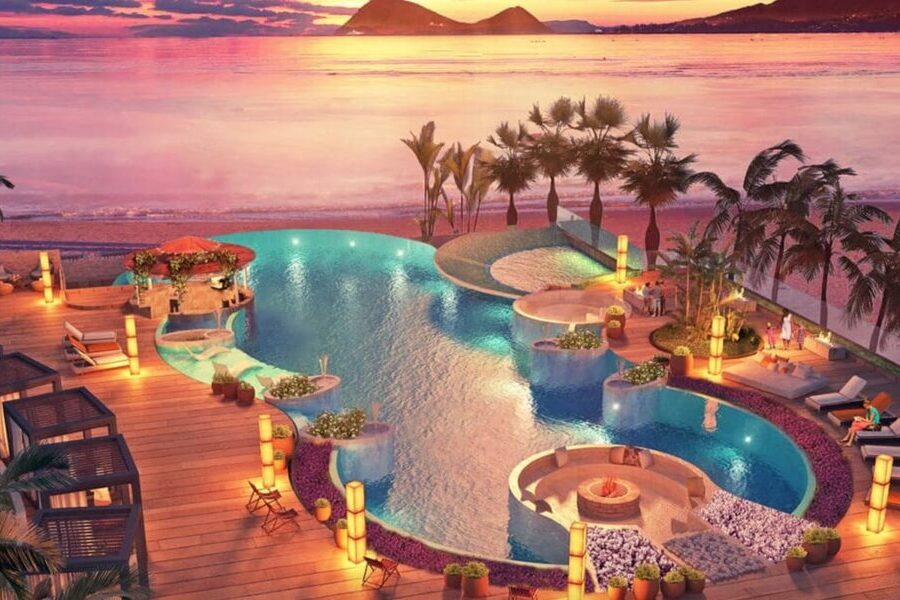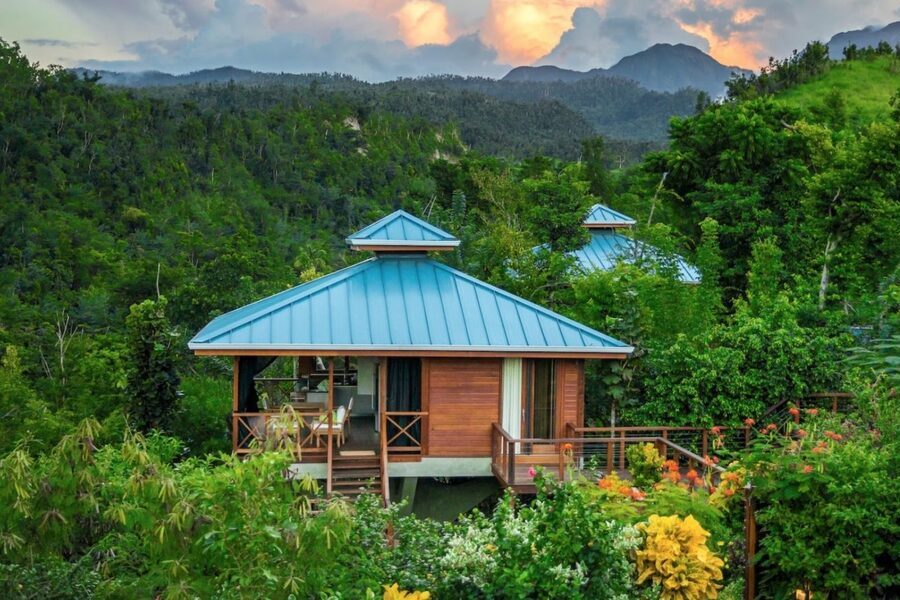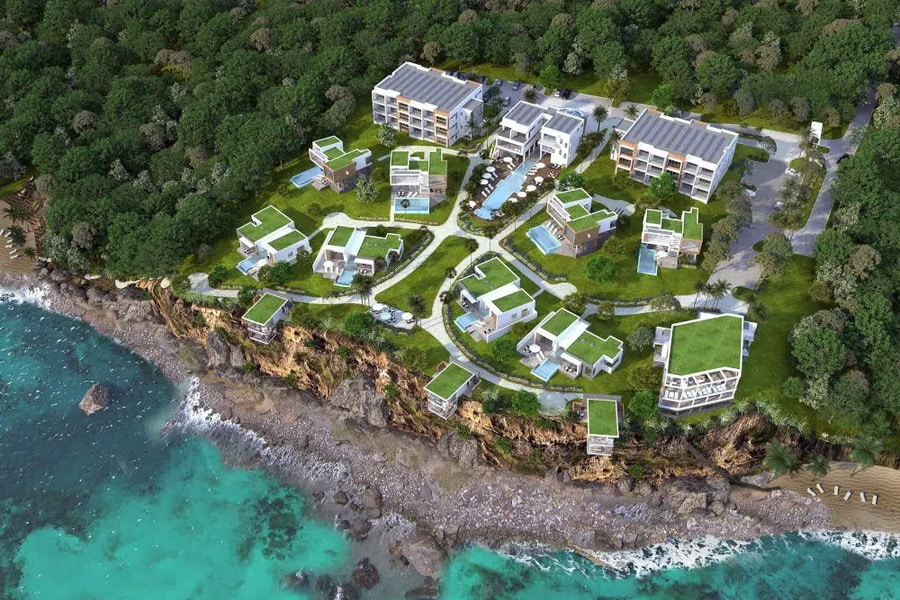 Associated costs under the CBI real estate investment option
In addition to the cost of housing, the investor must pay for the Due Diligence check, as well as state fees and bank commissions. The total additional expenses will depend on the family's composition.
The minimum threshold for entering the program is $200,000, which remains unchanged for any number of applicants. This fact makes the option attractive for large families. Investors may add spouses, children, parents and siblings to the program.
Additional expenses for a single investor applying for Dominica citizenship under the property option are $34,631. It is the best offer of any Caribbean citizenship program.
All additional expenses
State fee
$25,000 for a single investor

$35,000 for a family of up to 4 people

$50,000 for a family of up to 6 people

$70,000 for a family of 7 people or more
Due Diligence fee
$7,500 for a single investor

$4,000 per family member over 15
Application fee
$1,000
Passport fee
$361 per family member
Bank commissions
$270
Processing fee
$250 per family member
Naturalisation certificate fee
$250 per family member
Real estate maintenance and management costs
Ownership. Only property located in the largest cities, Roseau and Canefield, is subject to annual ownership tax, which is charged at 1.25% of the property value.
Rent. Most investors start renting out their property as soon as they buy it. Searching for tenants on your own is unnecessary: the management company undertakes this task. Expenses on maintenance, repairs and insurance are usually included in the cost of the management company services and are approximately 40% of rental income. If buying a share, investors do not incur maintenance costs or pay a management fee.
Rental income in Dominica is taxed at a progressive rate of 15 to 35%. You can assign the payment of tax to the management company.
Rental income tax rates in Dominica
| | |
| --- | --- |
| Income | Tax rate |
| Up to $7,400 per year | 15% |
| $7,400 to $18,500 per year | 25% |
| Over $18,500 per year | 35% |
How to sell real estate profitably
Residential properties in Dominica grow in price by an average of 4% per year. After 5 years of ownership, the investor can earn 15-20% on the price difference. The income will at least cover the duties and fees the investor paid when applying for citizenship.
Upon selling real estate, investors pay a stamp duty of 2.5% of the transaction amount.
Legal and realtor services cost 1 to 2.5% of the sale. Participants of the investment program do not need these services: a management company finds a buyer in cooperation with the licensed agent of the program.
Benefits of the Dominica citizenship program
Since 2017, the Dominica program has been a solid leader in the ranking of citizenship programs. Let us list the main advantages of a Dominica passport.
145 visa-free destinations. Dominica citizens enter the Schengen States, the United Kingdom, Hong Kong, Singapore and 115 other countries without a visa.
Long-term US visa. The United States issues B-1/B-2 visas to Dominica citizens for 10 years. On such a visa, investors can freely enter the USA on business or vacation. You can stay in America for up to 90 days a year.
Fast-track citizenship route. Dominica citizenship can be obtained within 4 to 6 months. For comparison, to get a passport of an EU country, you need to wait at least 1 year, and 5 years on average.
Frequently asked questions
Can foreigners buy property in Dominica?
Yes, foreigners are allowed to buy real estate in Dominica. Yet, they need to get a special licence to do that. The Alien Landholding License costs 10% of the sale. Foreigners are exempt from this requirement if they participate in the Dominica citizenship by investment program.
How much do apartments cost in the capital of Dominica?
Roseau is the capital of Dominica and the island's most developed city in terms of infrastructure. A small apartment of 30 to 40 sqm, 300 metres from the sea, costs about $35,000.
Do Dominica citizens pay property tax?
In Dominica, only property located in the largest cities, Roseau and Canefield, is subject to annual ownership tax, which is charged at 1.25% of the property value.
Rental income is taxed at a progressive rate of 15 to 35%
Can I buy real estate in Dominica remotely?
Yes, investors can buy housing in Dominica remotely: a lawyer at Immigrant Invest will represent them. The lawyer signs the contract only after they check the legal purity of the property and the terms of the buyer's interests.
The processing of the transaction takes up to 30 days. The investor receives documents on the ownership of the real estate by mail.
Can I move to Dominica after buying property in the country?
How fast can I buy property in Dominica and become a citizen of the country?
The standard period for obtaining Dominica citizenship is 4 to 6 months. As a licensed agent of the country's investment program, Immigrant Invest will help you choose a property and undergo the application procedure.
First, Immigrant Invest lawyers collect documents for participation in the citizenship program. The investor selects the property and pays 10% of the property value for the reservation agreement and Due Diligence fee. Then the lawyers submit an application to the program department.
When the investor's application is approved, they fulfil the program's conditions: pay the remaining 90% and related payments.
The investor receives their naturalisation certificate and passport by mail approximately two weeks after all payments.
Why do investors choose the Dominica CBI Program?
The Dominica citizenship program is one of the fastest and most inexpensive in the Caribbean and throughout the world. The program has been operating since 1993 and has been repeatedly recognized as the most convenient and profitable for investors.
Properties in Dominica generate income from rent and resale. A Dominica passport allows investors to travel to 145 countries visa-free and get a 10-year US visa.
How much does it cost to build a house in Dominica?
The cost of building a three-bedroom house in Dominica is $300,000 to $350,000. This includes the price of land and construction costs. The price varies depending on the size and location of your property.