Buying real estate in St Lucia under the citizenship program is even more profitable. Cosmopolitans and their family members get second passports allowing them to travel without visas to more than 140 countries.
Property prices in Saint Lucia
The cost of a square metre of housing in St Lucia coincides with the average value for the Caribbean region: $5,000 to $8,000. 
Properties on the coast or near local attractions are more expensive. The highest prices are in Castries, the capital of St Lucia.
$5,000+
Price per square metre in St Lucia
Cosmopolitans buy St Lucia properties to get the country's citizenship and spend the winter months on the island. At this time, the Caribbean Sea is warm and calm, and there is no rain. At other times, an apartment or a house can be rented out; housing on an exotic island is always in demand by tourists.
Prices for residential real estate in St Lucia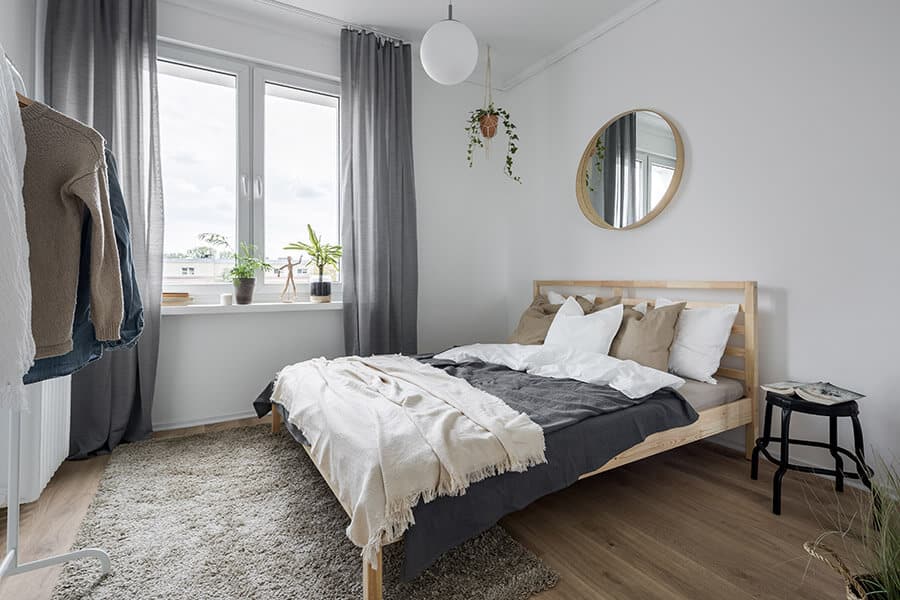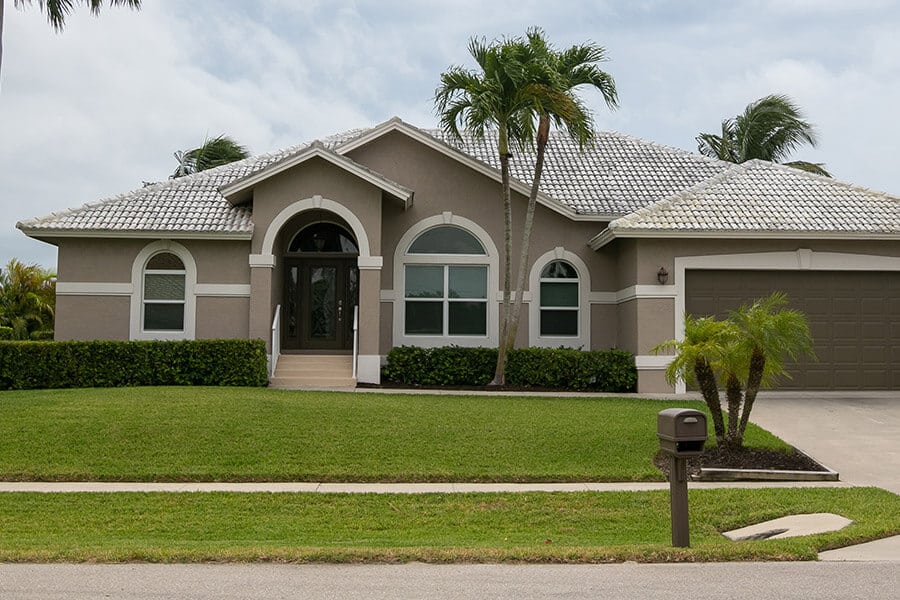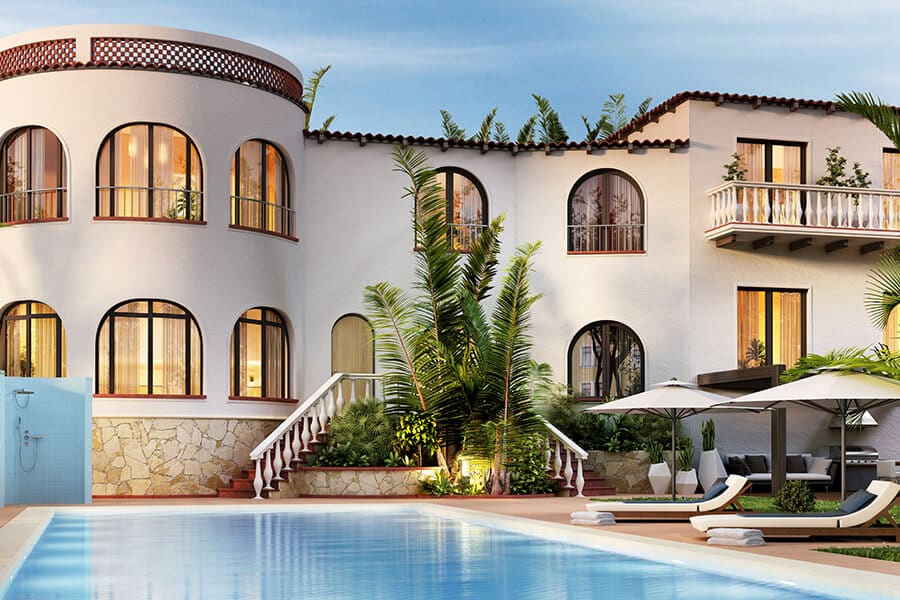 Terms of buying a property under the St Lucia real estate citizenship program
A real estate investor participating in the St Lucia citizenship program does not pay stamp duty or buy a licence to own land. In total, the investor saves up to 3.5% of the cost of housing. To purchase real estate and obtain citizenship, one must fulfil several conditions.
Minimum investment. The country's government determines the minimum investment under the program — $300,000.
$300,000
St Lucia real estate investment to obtain citizenship
Approved properties. To apply for citizenship, an investor purchases a property approved by the government of Saint Lucia for participation in the program. The property list changes as properties are sold, and new projects emerge.
Term of ownership. To keep the passport of St Lucia, cosmopolitans sell the object no earlier than after 5 years of ownership.
St Lucia real estate investment costs and fees under the citizenship program
In addition to the cost of purchasing a property, the program participant pays for state fees, bank transfers, postal delivery, and legal support.
The investor also pays for a Due Diligence check. Due Diligence is a mandatory stage of the citizenship program.
The exact expenses for obtaining St Lucia citizenship depend on the family composition and are calculated individually.
Expenses on obtaining St Lucia citizenship through a property purchase
Expense item
Cost
Administration fee
$30,000 for investor

$15,000 for a spouse

$10,000 per applicant over 18 and per applicant if there are five or more people in the family

$5,000 per applicant under 18
Due Diligence
7500 $ for the investor

$5,000 per another family member over 16
Processing fee
$2,000 for the investor

$1,000 per another family member
Passport fee
$500 per applicant
Others
$100 — a bank fee for opening an account

$500 — a passport fee per participant over 16

$250 — a fee for sending documents
Other costs for purchase and maintenance of St Lucia real estate
The total cost of a St Lucia residential property consists of the property's price and registration costs.
Registration of a property worth $600,000 will cost the new owner $33,000, including all associated costs.
+5%
Associated costs when buying St Lucia real estate
Taxes. The new owner must pay the real estate transfer tax. For the buyer, it is 2.5—10% of the property value. Specific categories of buyers, including those in the St Lucia citizenship programme, are exempt from this tax and the land licence.
Maintenance. During the entire period of ownership, the owners pay only a municipal tax of 0.25% of the housing cost.
Maintenance and leasing can be delegated to the management company. Its services cost the owner 40—50% of the total rental income. The alternative is to hire service personnel and negotiate with contractors about service work.
Investors can buy real estate under the citizenship program. Then they get the country's passports, which give freedom of visa-free travel. Purchasing a property under the citizenship program is cheaper than outside the program.
How much can you earn renting out housing in St Lucia?
After buying St Lucia real estate, you can lease rooms in resort hotels, apartments and villas on the coast. Renting out real estate in Saint Lucia brings 2 to 5% per annum. In the high season, the yield can reach 9—10% per year.
Up to 10% per annum
Rental yields in St Lucia
Suppose an investor bought a comfortable, furnished villa with a private pier for $1 million and rented it out for a minimum of $4,000 per month. In eight months, they will receive $32,000. 
For four months of the high season, the owner found a tenant for $8,000 and received another $32,000. The average return on investment will be 6.4% per annum. 
How to sell an investment property in 5 years
A participant in the citizenship program has the right to sell St Lucia investment real estate after 5 years.
The investor can come to the country to find buyers and re-register housing. The management company or the facility developer will find the new owner. Making a transaction through a licensed program agent will save on the services of a lawyer.
When selling a home, the seller pays stamp duty. This tax is calculated at a progressive rate and depends on the home's value. For properties valued at $300,000, the fee is 5%.
2.5—5%
Property tax rate for St Lucia citizen
For comparison, if the seller is not a citizen of Saint Lucia, they pay a stamp duty of 10% of the price at which they sell the property.
St Lucia citizenship benefits
Investors get Caribbean passports to travel the world without visas, do international business, and open accounts in foreign banks.
140+ countries without visas. St Lucia passport allows staying 90 days in half a year in the EU countries and entering the UK, Singapore, and Hong Kong without visas.
Citizens of St Lucia can obtain a US B-1/B-2 visitor visa for 10 years. The visa allows the whole family to stay in the US for up to 180 days a year.
Education in the UK. The children of a St Lucia citizen can study at universities in the UK on preferential terms.
Tax optimisation. St Lucia doesn't have taxes on capital gains, dividends and inheritance for individuals. Legal entities don't pay taxes on capital gains and dividends, too; they are sometimes exempt from VAT.
Frequently asked questions
Is St Lucia property a good investment?