How much it costs to buy residential properties in Grenada
The price per square metre of modern, comfortable housing in Grenada starts from $2,500. The most expensive real estate is located in St George's, the capital of Grenada, and resort towns such as Gouyave, Grenville, and St David.
Investors prefer to buy properties near beaches and national parks. The cost of such housing can reach up to 5 or even 10 million dollars.
Can foreigners buy real estate in Grenada?
Foreigners are allowed to purchase properties in Grenada. Yet, they need to get a special licence to do that. Investors are exempt from this requirement if they participate in the Grenada citizenship by investment program.
Additional costs when buying real estate in Grenada
The total cost of real estate in Grenada consists of the property price and expenses of processing the transaction. Let us see what costs are to be paid by a foreigner purchasing housing in Grenada.
To buy a house with a plot worth $800,000, the investor will spend $904,000, including additional costs. The sale and purchase agreement can be concluded remotely if a buyer issues a notarized power of attorney for a lawyer.
3—13% of the property value is paid above its price
Property price
$800,000
Alien Landholding Licence
10%, only paid by foreigners
$80,000
Fee for registering the contract
2% of the property value
$16,000
Legal support
1—2% of the property value
$8,000—16,000
Total
$904,000+
What property to buy in Grenada to rent it out
Other islands protect Grenada from Caribbean hurricanes, which peak during the rainy season from June to November. Therefore, tourists arrive in the country all year round and rent apartments, hotel rooms, and villas. The highest demand is for apartments with 1—2 bedrooms.
15—35%
The tax rate on rental income earned in Grenada
One- or two-bedroom apartments on the coast cost between $350,000 and $400,000. From rent, you can earn from $14,000 to $16,000 a year. But be aware that rental income is charged with tax at 15—35%.
On average, property prices in Grenada grow by 3—4% per year. If, after 5 years, the owner decides to sell such an apartment, then they will be able to earn up to $88,000.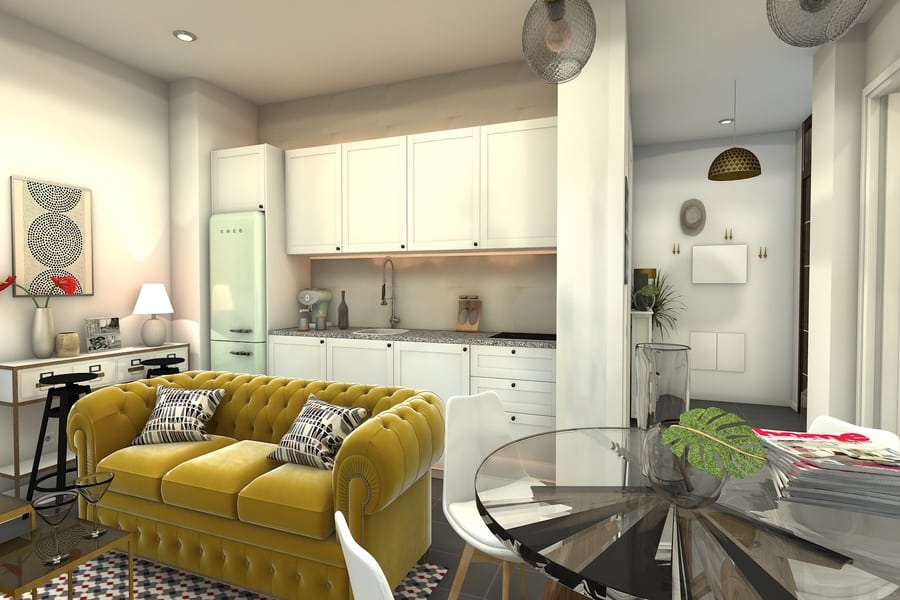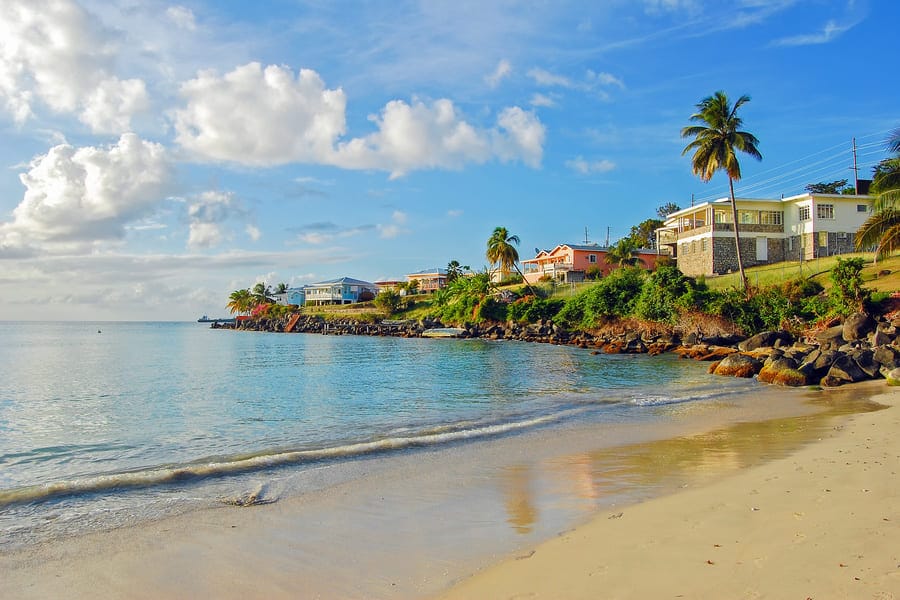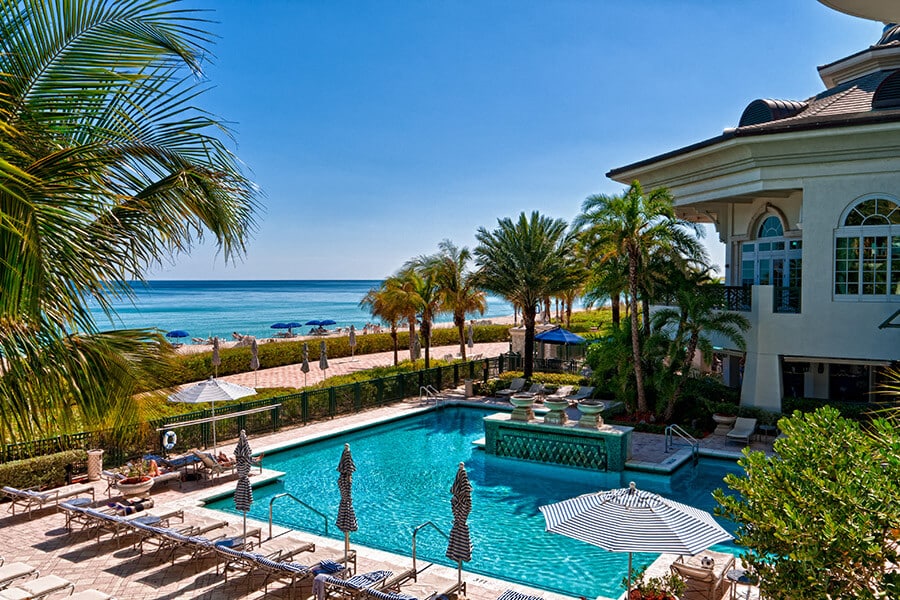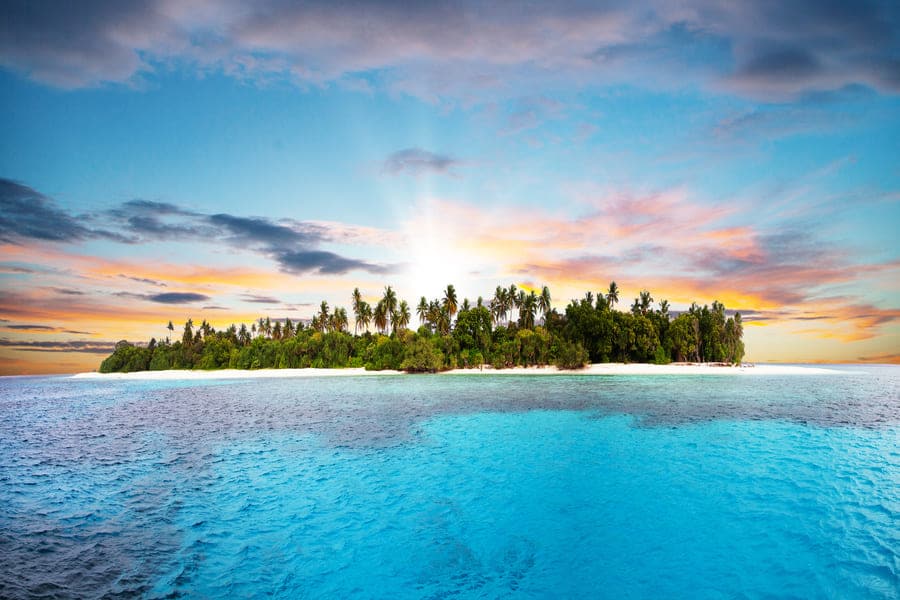 Benefits of purchasing real estate under the Grenada citizenship program
A participant in the Grenada CBI Program is exempt from purchasing an Alien Landholding Licence. Therefore, it is beneficial for investors to buy real estate under the program, as they can save 10% of the property value.
It is possible to obtain Grenada citizenship under the government program by purchasing property or making a non-refundable contribution to the state fund. In 2022, about 70% of applicants have chosen the real estate investment option over the fund one, as it allows them to generate income and resell the property in the future to return on investment.
Conditions for buying property under the Grenada CBI program
If a foreigner wants to obtain a Grenada passport in exchange for real estate investment, they must fulfil a number of conditions.
1. Purchase real estate from the list. Only government-approved property projects participate in the program. The investor can buy a hotel share, an apartment, a villa or a plot of land.
2. Meet the minimum investment amount. To qualify for Grenada citizenship, applicants must invest in real estate at least $220,000. The amount is enough to buy a share in a hotel or resort complex. To buy a full-ownership property, investors must put in at least $350,000. It is an approximate price of apartments.
3. Own the property for at least 5 years. You can sell the real estate after 5 years after getting Grenada citizenship. During this time, the property will increase in price, so the investor will be able to receive additional profit from the sale.
Associated costs under the CBI real estate investment option
In addition to the real estate cost, investors pay for the Due Diligence check, legal support, mailing services, as well as state, administrative, passport and bank fees.
Immigrant Invest experts calculate the program's participation cost for each family individually. The total cost depends on the family composition and the age of family members. For example, if a family of four buys a share in a hotel for $220,000, they will also spend about $80,000 on participation in the citizenship program.
All additional expenses
State fee
$50,000 for a family of up to 4 people

For each family member starting from the fifth:
$25,000 per child or parent over 55
$50,000 per parent under 55
$75,000 per sibling
Due Diligence fee
$5,000 per each family member over 16
Application fee
$1,500 per family member
Processing fee
$1,500 per adult

$500 per child under 18
Oath fee
$500 per family member
Passport fee
$250 per family member
Courier fee
$150
Bank commissions
$100 per invoice


Charged by the intermediary bank



1% of the invoice


Charged for Customer Due Diligence at a Grenadian bank



15% of the above commission


VAT
Examples of investment properties on the Grenada market
A university complex on the ocean amid a rainforest is the largest real estate project approved for the Grenada CBI Program. The complex will be spread over 60 hectares of land near Hartman Bay. Several residential buildings with studio apartments, a swimming pool, a gym, restaurants and cafes will be built on the campus. Both students and tourists will live there.
Investors can buy a 60 m² apartment for $350,000 or a share for $220,000. After the completion, the developer promises a rental yield of 3.1 to 4.7% per year. The deadline for completion of the first buildings is 2023.
A new 150-room resort complex in St Davis is managed by the Intercontinental group. The complex is built on La Sagesse Beach, an approximately 30-minute drive from the airport. The project will include over 30 private suites, a variety of restaurants and bars, a luxurious spa and pool with a bar and grill, a fitness centre, conference rooms and a business centre.
Investors can buy a share in the project for $220,000. The facility is expected to open in 2025.
An oceanfront house with a pool and a large lot will appeal to investors looking for luxury real estate. The home of 372 m² will easily accommodate a large family: there are three bedrooms, two bathrooms, and a spacious kitchen equipped with modern appliances. On a plot of 2567 m², there is a beautiful garden with rare plants and fruit trees.
The house is on sale for $850,000. You can relax here with a large family for several weeks a year. The rest of the time, you can rent the property out. The income will be 3—4% per annum.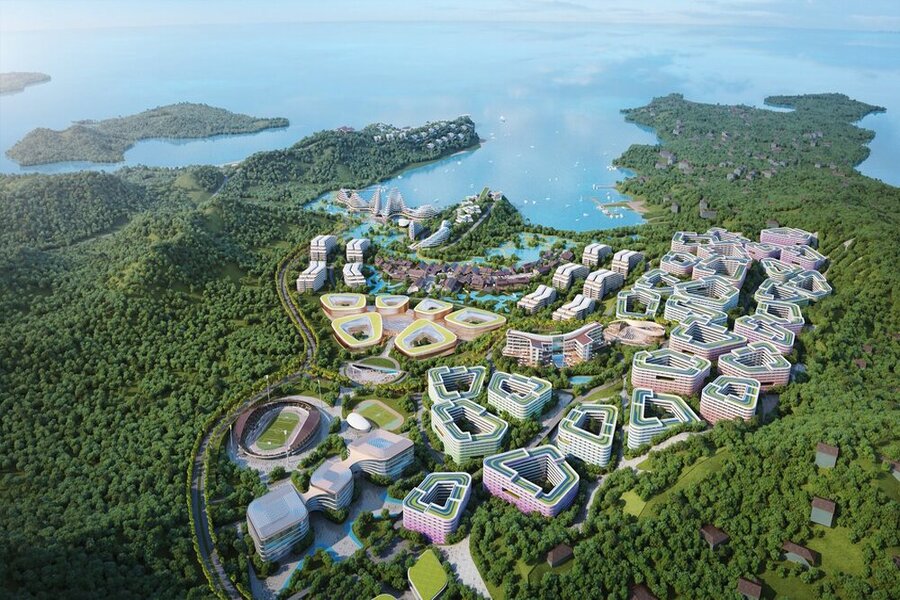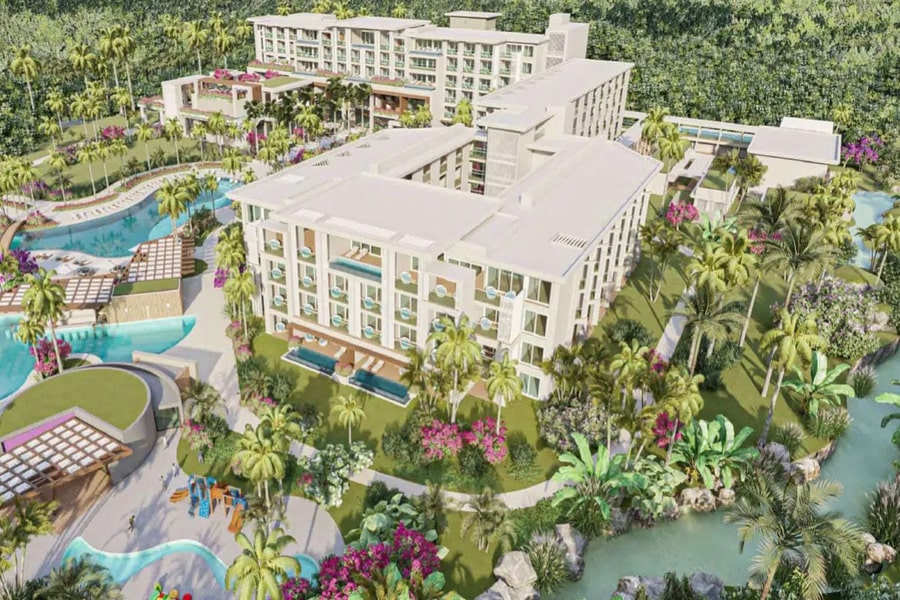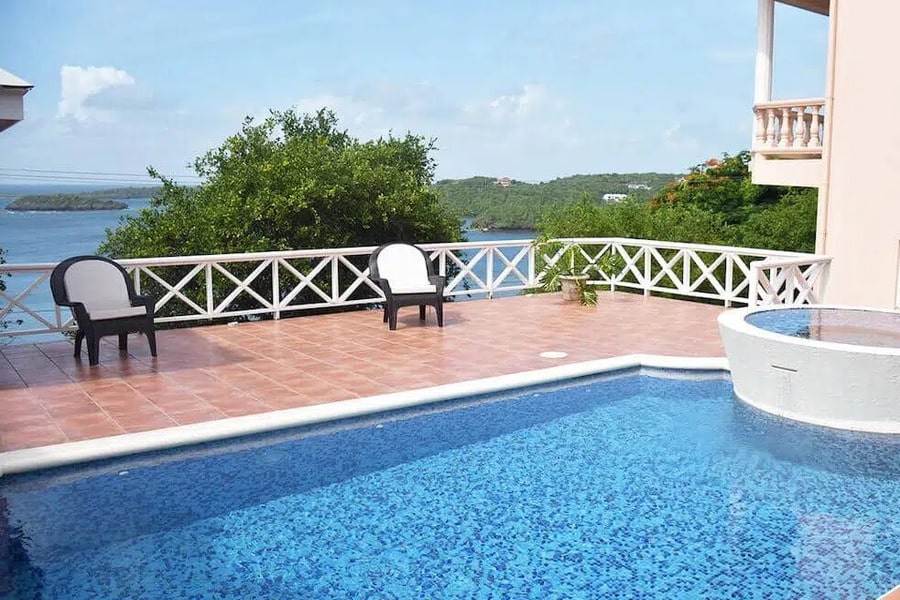 Real estate maintenance and management costs
The real estate owner pays an annual tax of 0.5% of the cadastral value of the object. The tax rate may be reduced to 0.2% or even none if housing is purchased for citizenship.
0.5% or less
The annual property tax in Grenada
Property owners do not have to come to Grenada to find tenants or arrange for repairs or maintenance. The management company will also take over the payment of taxes and the management of the apartment or house.
The costs of finding tenants, maintaining, repairing and insuring real estate are taken into account in the commission that the investor pays to the management company. This is usually 40% of rental income.
How to sell a property remotely
The investor can withdraw from the citizenship program after 5 years. The owner does not have to come to the country to sell housing; the management company will find a new owner. If an investor has acquired a share in a development project, the funds can be returned through the developer.
2.5—15%
The tax paid upon selling property in Grenada
What opportunities Grenada citizenship offers
Real estate investors participating in the citizenship program receive additional opportunities to travel worldwide freely.
146 visa-free destinations. Grenada passport holders enter China without a visa and stay there for up to 30 days. With a Caribbean passport, you can stay in Schengen for up to 90 days out of 180. As for the UK, the permitted stay is six months.
E-2 US investor visa. This business visa allows living and doing business in the States. There are no restrictions on the minimum amount of investment in the business. In practice, these are amounts from $200,000 to $300,000.
The visa is valid while the business is running. A visa holder can enter and exit the United States unlimited times.
Frequently asked questions
Where in Grenada is it better to buy housing for rent?
Tourists stay in hotels or rent apartments close to beaches and local attractions. There is always a demand for apartments in St. George's, the country's capital. Housing near Mount St. Catherine and Grand Ethan national parks, Clabony volcanic thermal springs, and an underwater sculpture park is also in demand.
How much does it cost to buy a house in Grenada?
The minimum price per square metre in Grenada is about $1,000. For modern and comfortable housing, it starts from $2,500. 
On average, apartments cost $350,000. The price for a villa near the beach or national park can reach up to 5 or even 10 million dollars.
Can foreigners buy land in Grenada?
Yes, foreigners are allowed to buy land in Grenada. Yet, they need to get a special licence to do that. The Alien Landholding License costs 10% of the sale. Foreigners are exempt from this requirement if they participate in the Grenada citizenship by investment program.
Does Grenada have property taxes?
How fast can I get Grenada citizenship by real estate investment?
Investors obtain Grenada citizenship in around 6 months. Preparing documents and purchasing real estate takes an average of 1.5 months. The application is then considered for about 4 months.
How to purchase real estate under the citizenship program?
The applicant and Immigrant Invest, the licensed agent of the Grenada program, sign an agreement. Then the investor chooses a property, signs a reservation contract and prepays 10% of the property value.
Next, Immigrant Invest lawyers prepare documents and submit the investor's application to the Grenada CBI unit. When approval is received, the investor signs a purchase and sales contract and pays the remaining cost.
When the CBI unit receives confirmation of the investment, a certificate of naturalisation and a passport are issued. Documents are received by a licensed agent and transferred to the investor.
Is it possible to sell a property earlier than 5 years?
If an investor buys a house in Grenada and does not apply for citizenship, they can resell it anytime.
Real estate purchased under the citizenship program may be sold no earlier than five years after obtaining a Grenada passport. If the investor violates the condition, they will lose Grenada citizenship.
Can I register real estate under the citizenship program as the property of the investor's spouse?
No, the investment property owner can only be the main applicant. They can add other family members to their application for participation in the program, including spouses.
Can Americans buy homes in Grenada?
Yes, US citizens can purchase housing in Grenada. Yet, they need to get a special licence to do that. The Alien Landholding License costs 10% of the sale. If Americans participate in the Grenada citizenship by investment program, they are exempt from this requirement.