Grenada citizenship
by investment
Visa-free travels for cosmopolitans with access to the USA and China
Download the guide
Calculate the cost
$150,000+ fund contribution
$220,000+ real estate purchase
3—6 months obtaining period
License
№ GCBI MA 55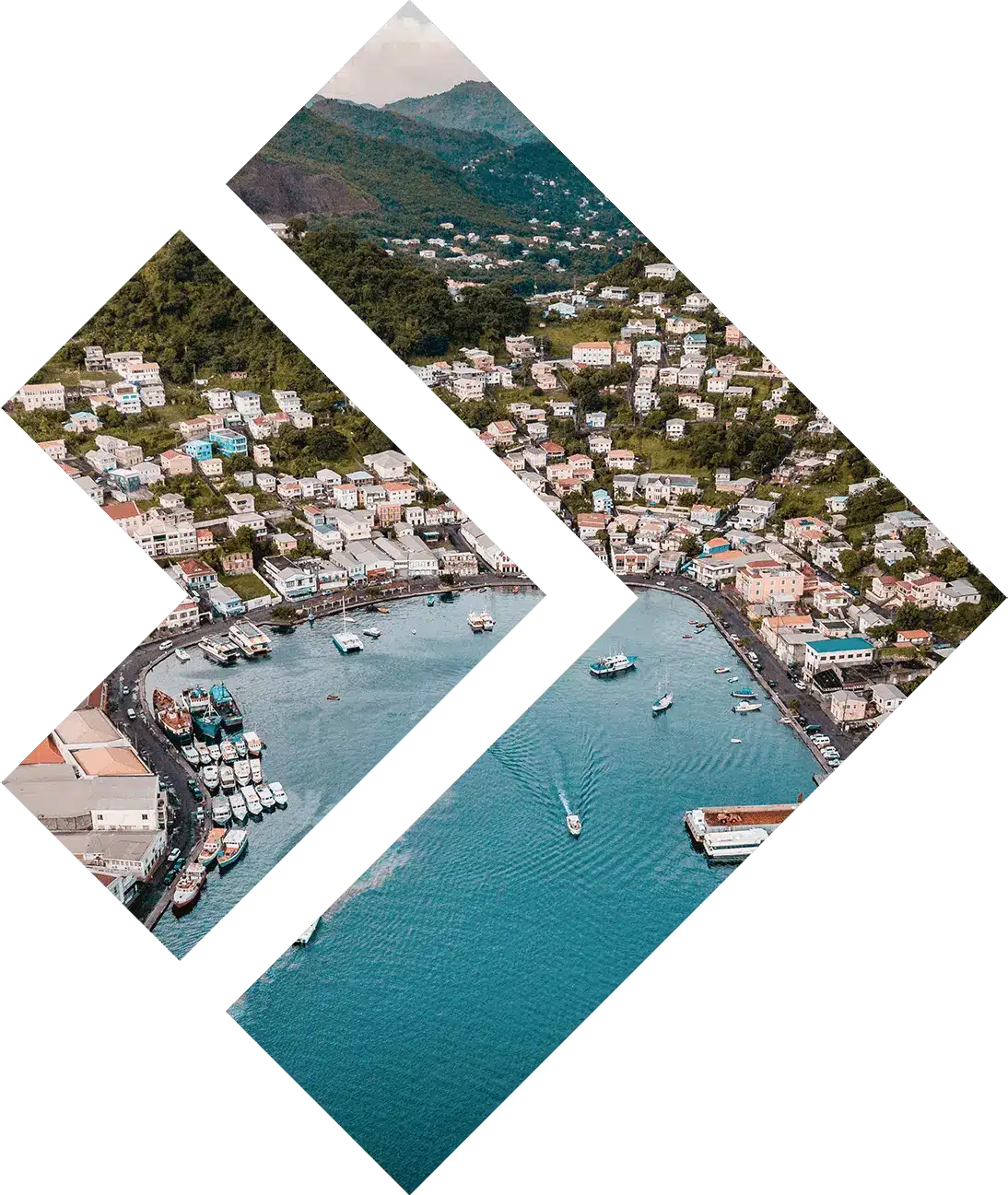 The Grenada Citizenship by Investment (CBI) Programme is one of the oldest in the world, launched in 1997. More than 20 years of programme operation means streamlined processes and compliance with the time frames for all procedures.
Grenada has one of the most popular citizenship programmes. The Grenada passport allows visiting China without a visa for 30 days a year. Grenada citizens can get a US Entrepreneur Visa — E-2. There is no minimum amount of business investment for this type of visa. At the same time, the investor can freely enter and leave the USA and live there with their family.
146 countries are available to a Grenada citizen for visa-free entry.
CBI programme participants choose one of the two options: contribute money to a government fund or invest in a real estate project. The contribution starts at $ 150,000, and the real estate investment starts at $ 220,000. The real estate must be owned for the first 5 years of citizenship, during which it is possible to get a rental yield of about 4% per annum.
Investors' family members can also get Grenada passports. The process takes 3 to 6 months and is remote and confidential.
8 main benefits of the Grenada programme
1
Low investment threshold
Wealthy people can invest at least $150,000 and get Grenada passports.
2
Fast processing time
The whole process of becoming a Grenada citizen takes 3 to 6 months.
3
Visa-free entry to 146 countries
Without visas, Grenada citizens can travel to 146 countries, including the EU, UK, Hong Kong, and China.
The E-2 business visa to the USA is available to Grenada citizens. The visa allows the investor and their family to live, do business, study and work in the USA without entry restrictions.
With Grenada investment citizenship, getting a US visitor visa for 10 years is easier.
Grenada has a visa-waiver agreement with China with an allowed stay of up to 30 days per year.
4
Preferential education
The investor's children can be educated in the UK on preferential terms.
5
European bank accounts
The Grenada passport makes it easier to open an account with European banks to take out loans, deposit money and carry out simple currency transactions.
6
Tax optimisation
Grenada taxation may benefit residents as income and capital received outside the country are not taxed. Grenada has no taxes on wealth, inheritance and capital gains.
Tax rates in Grenada:
28%— on the income of companies earned in the country;
5 to 15% — property transfer;
up to 0.5% — on real estate.
7
Investment return
The Grenada CBI programme offers investors to purchase shares in tourism infrastructure projects. During ownership, the property can be rented out and bring an income of 2 to 5% per annum. After 5 years, the property can be sold at a profit.
8
Convenient service
The processing is remote and confidential through a licensed programme agent like Immigrant Invest.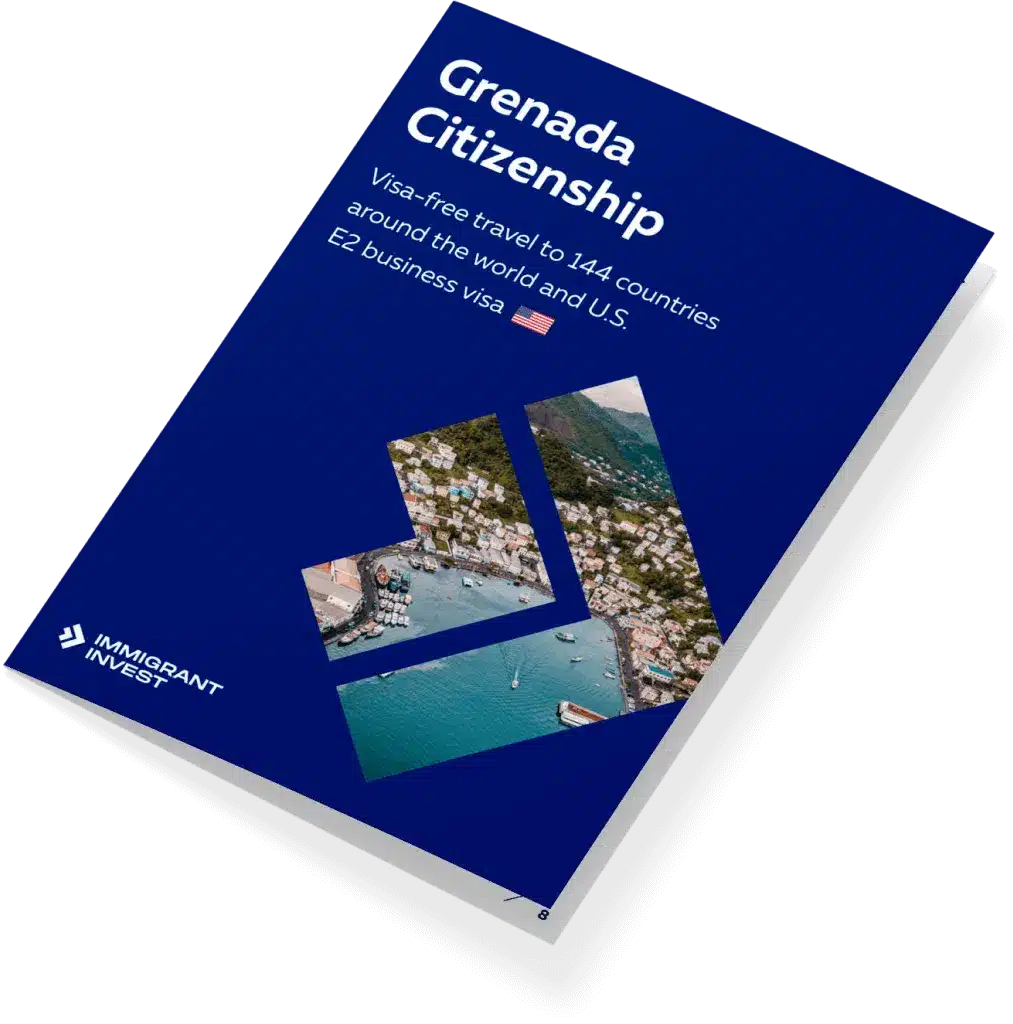 Get maximum information
about the process
Step-by-step procedure
Requirements for applicants
Necessary documents
Answers to frequently asked questions
Download the guide
Who gets Grenada citizenship
Investor
Over 18 years old
Without criminal records
Without visa refusals
Without citizenship refusals
Has passed Due Diligence
Children under 30
Financially dependent on the investor
Parents or grandparents of the spouses
No age limit
Financially dependent
Siblings of the spouses
Over 18 years old
Unmarried and have no children
Investment options and requirements for obtaining Grenada citizenship
Non-refundable contribution
$150,000+
A non-refundable contribution to the National Transformation Fund. Grenada uses the fund money to support healthcare, education and agriculture.
In addition to investing, a programme participant also pays for Due Diligence and preparation of documents, as well as state fees. The total expenses amount depends on the number and age of family members.
Investments in the Grenada state fund, including fees
Contribution to the National
Transformation Fund

$150,000 — for an investor

$200,000 — for a family of 2 to 4 people

$25,000 — extra payment per applicant starting with the fifth family member, excluding:
• $50,000 — per parent under 55
• $75,000 — per sibling

Due Diligence
$5,000 — per applicant over 16
Application fee
$1,500 — per applicant
Processing fee

$1,500 — per applicant over 18

$500 — per child under 18
Purchase of government‑approved real estate
$220,000+
The investor can choose a property from a government-approved list, which includes hotels and condominiums. Grenada offers to buy a share in a project, a villa or an apartment. Share participation requires the lowest investment sum of $220,000. After 5 years, the property can be sold, and the investment returned.
The investor can earn income by renting out the property. If the investor participates in the project, they get half the income. A management company deals with organisational and technical matters. If the investor has bought an apartment or cottage, they can live in it themselves or rent it out.
According to Global Property Guide, renting out tourist properties in Grenada generates between 2 and 5% yearly yield.
The holiday season lasts all year round, so there is always a demand for property, and rental prices do not fluctuate.
Investments in Grenada real estate, including fees
Investment amount
$220,000 — regardless of the number of applicants, for a minimum of 5-year ownership
State fee

$50,000 — for a family of up to 4 people

$25,000 — per applicant from the fifth family member, excluding:
• $50,000 — per parent under 55
• $75,000 — per sibling

Due Diligence
$5,000 — per applicant over 16
Application fee

$1,500 — per applicant
Processing fee

$1,500 — per applicant over 18

$500 — per child under 18
Examples of investment properties
in Grenada
Shares in a new resort complex managed by the Intercontinental Group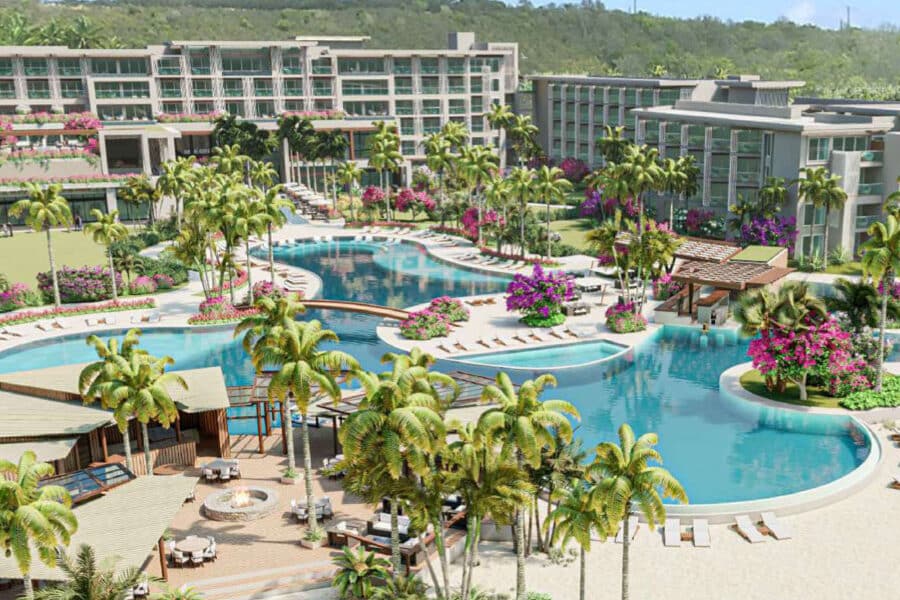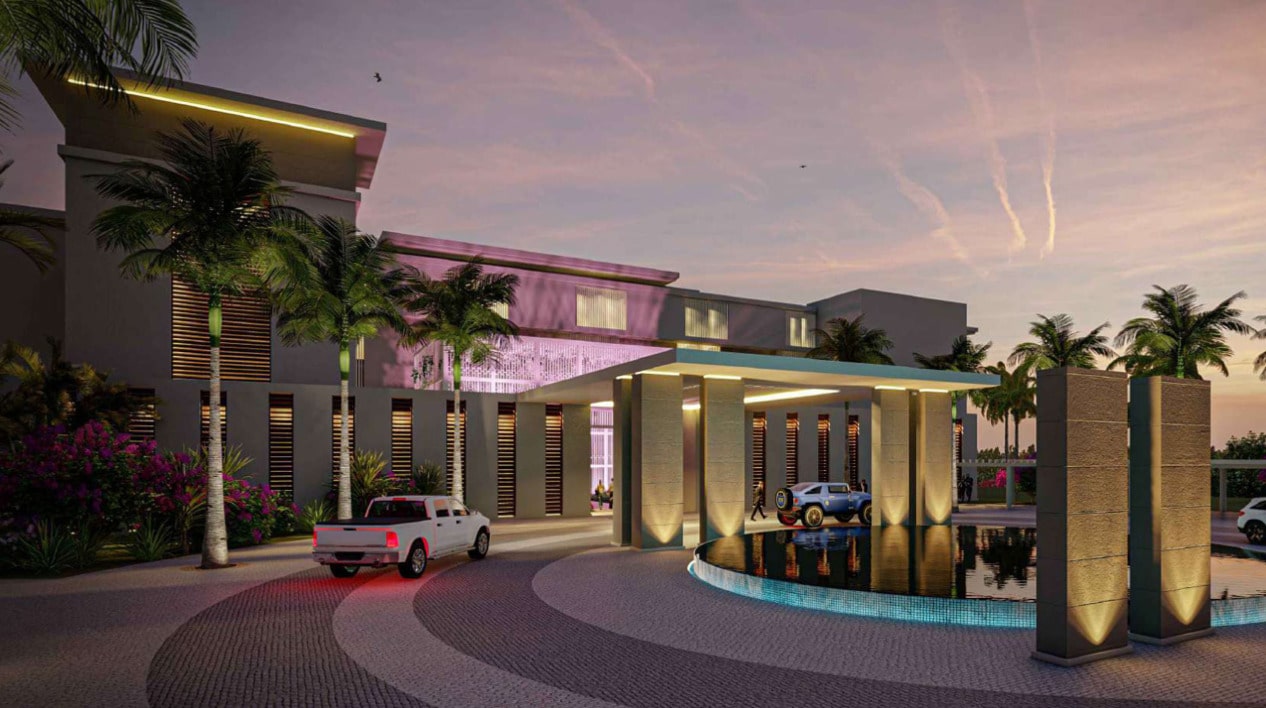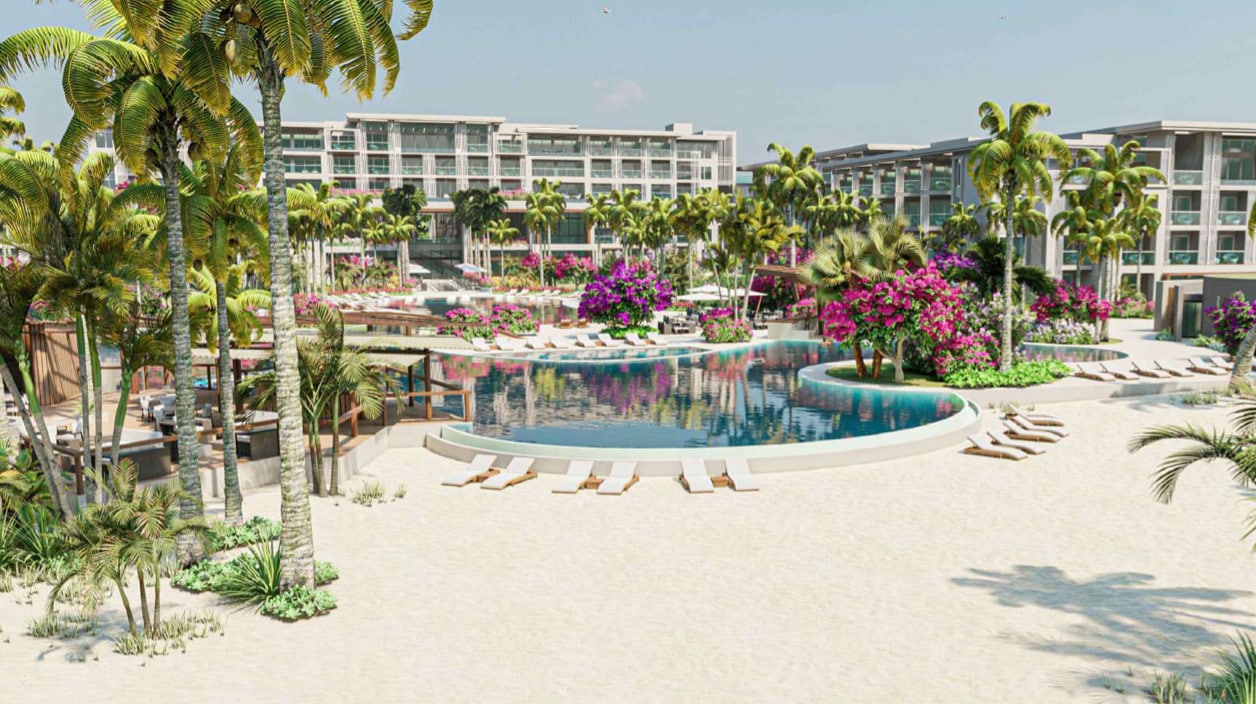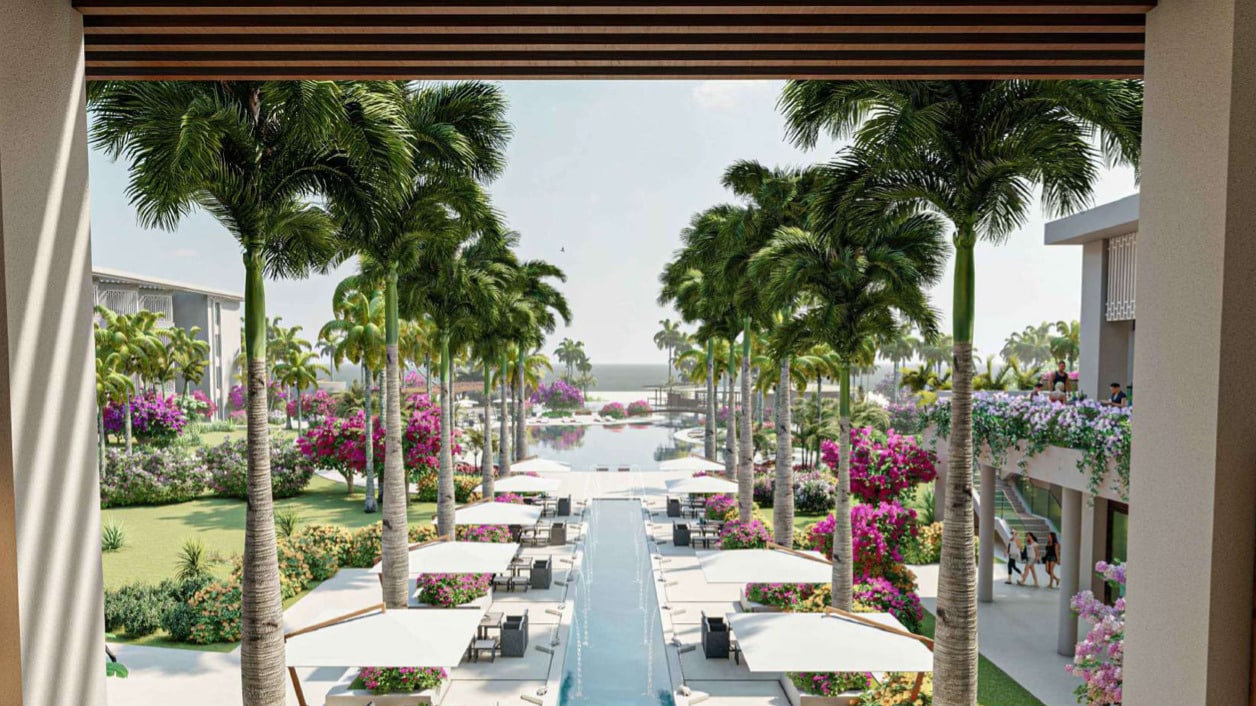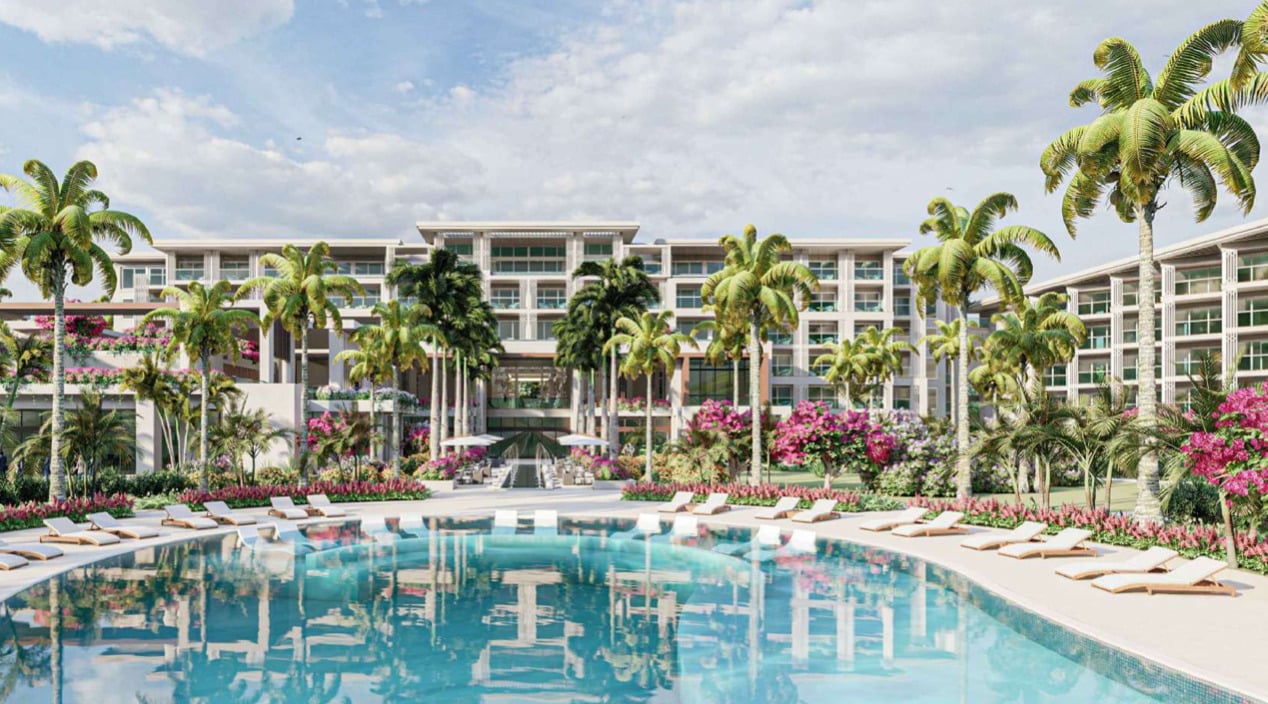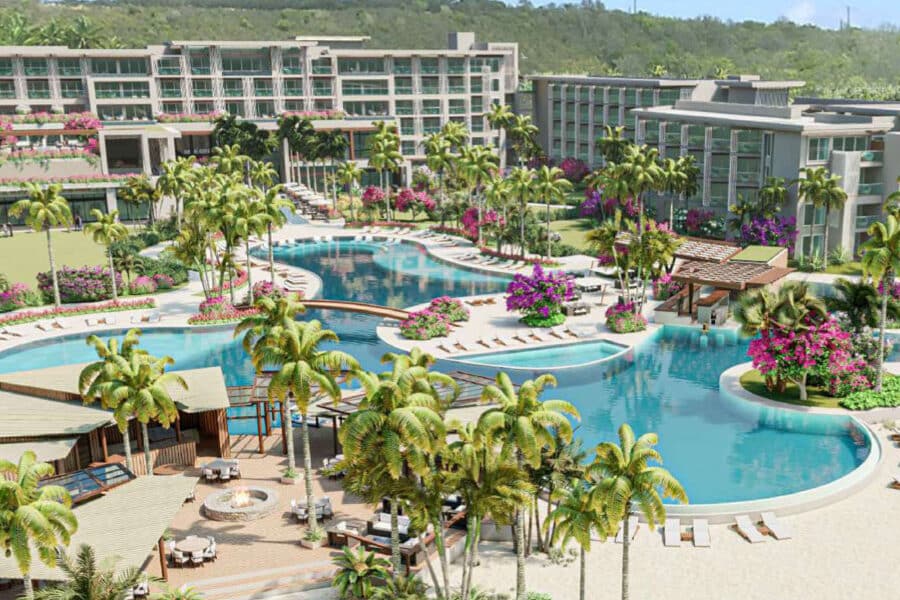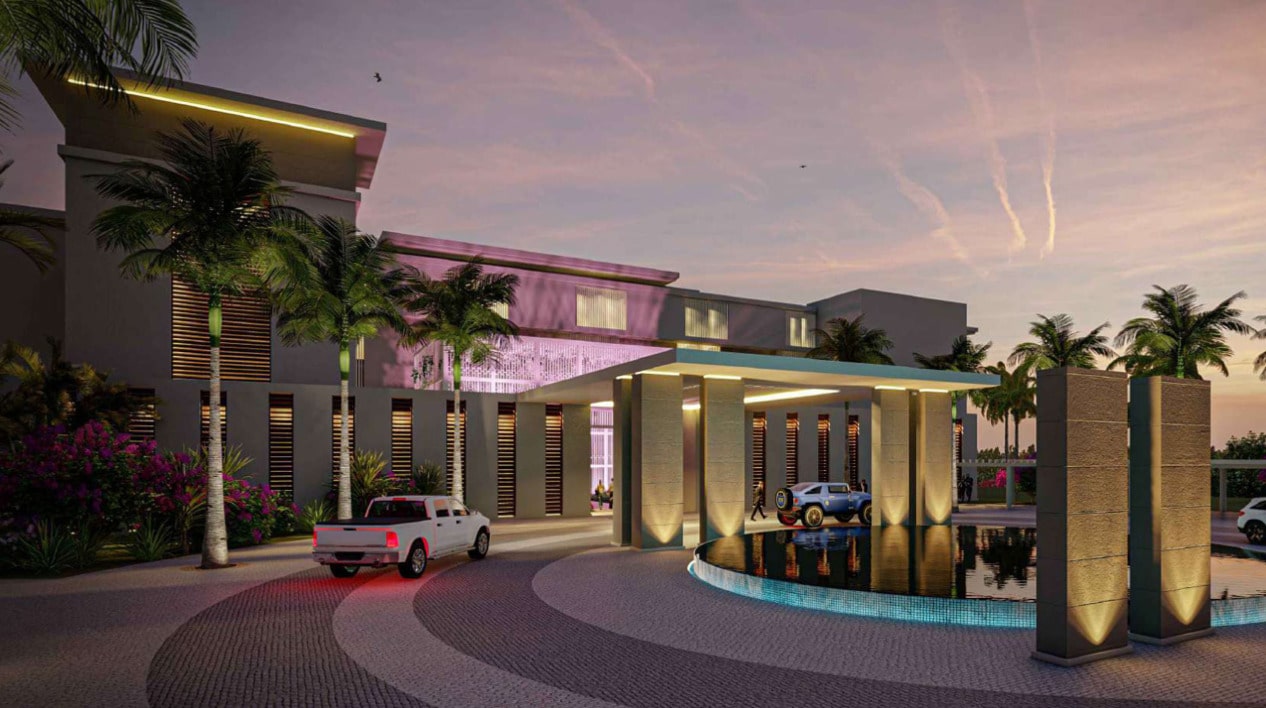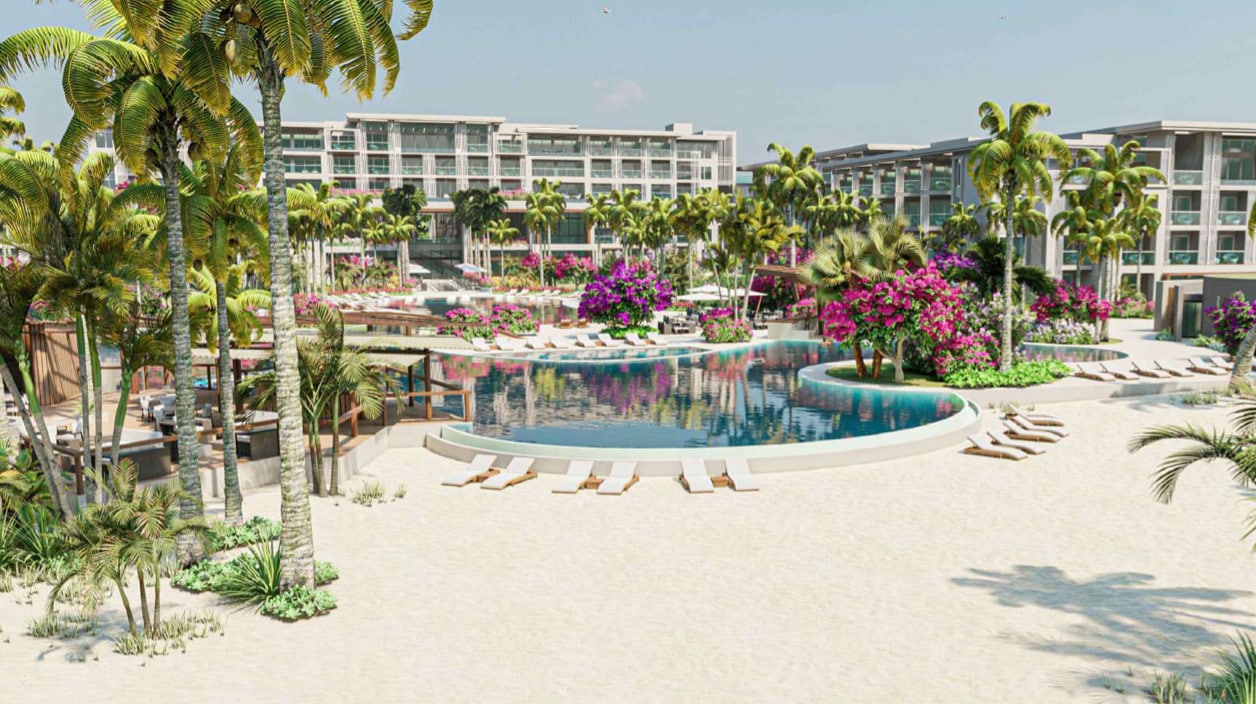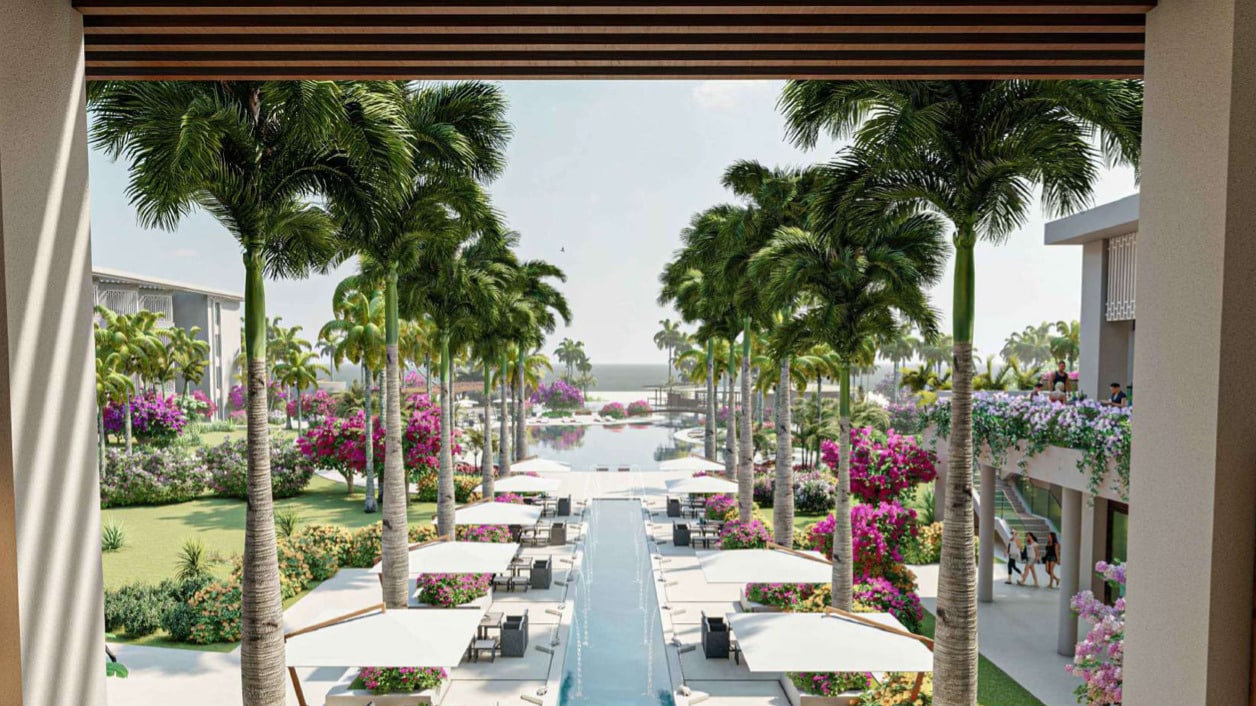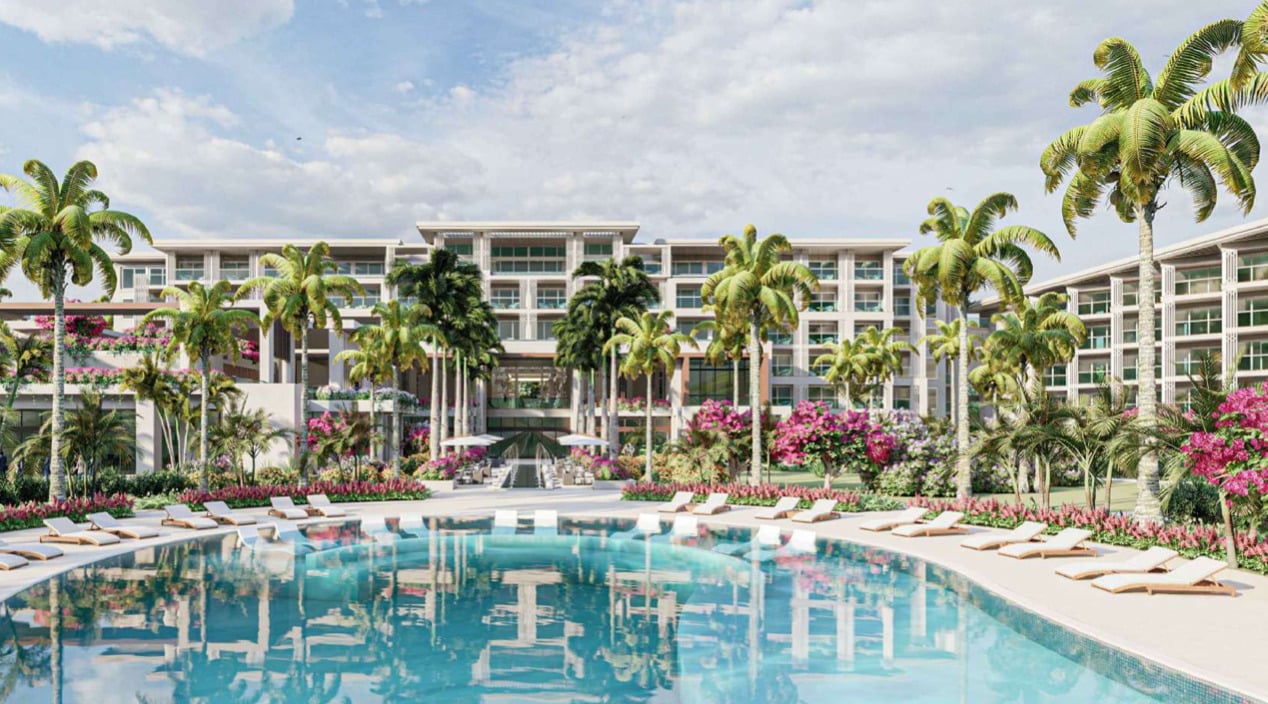 $220,000 Price
2—5% Yield
5 years Investment return period
50m to the ocean
21km to the airport
Infrastructure within a radius 100m
The hotel complex is located near La Sagesse Beach, a 30-minute drive from Maurice Bishop International Airport and the capital city of St George's. The complex includes 150 rooms, 30 private suites, restaurants and bars, a spa, a pool, a fitness centre, conference rooms, and a business centre. An investor can buy a share in the project.
Help with the choice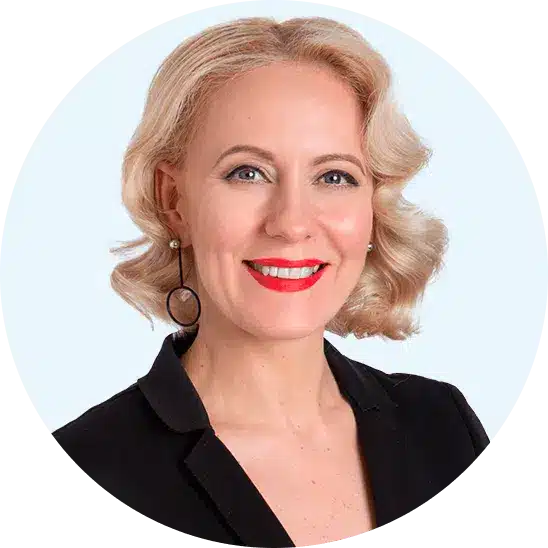 Natalia Oganesyan
Real Estate Chief Operations Officer, RICS certified professional
Expenses on obtaining citizenship for a family of 4 people
| | | |
| --- | --- | --- |
| Expenses | Fund contribution | Real estate purchase |
| Investment amount | $200,000 | $220,000 |
| Due Diligence | $15,000 | $15,000 |
| State fee | — | $50,000 |
| Application fee | $6,000 | $6,000 |
| Processing fee | $5,000 | $5,000 |
| Total | $226,000 | $296,000 |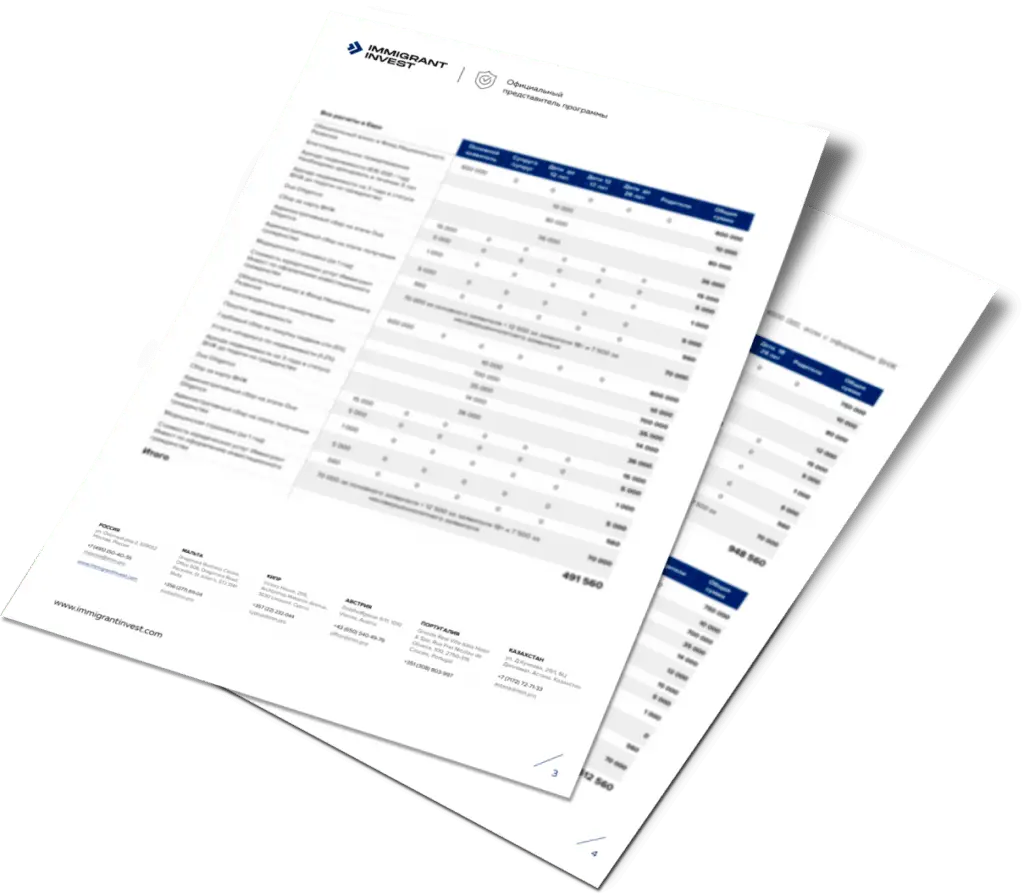 Individual cost
calculation for Grenada
citizenship
Get an individual calculation for your family with all
associated costs and government fees
Get the cost calculation
6 steps to obtaining Grenada citizenship by investment
Choosing a licensed agent
Choosing a licensed agent
Only a law company, which is a licensed programme agent, may apply for Grenada economic citizenship on the investor's behalf.
Immigrant Invest, which has its own Compliance Department, confidentially checks the applicant against international legal and business information databases.
Preliminary Due Diligence
Preliminary Due Diligence
Due Diligence is a key part of the CBI programme. It determines whether Grenada will approve the investor's application for citizenship.
A certified Compliance Anti Money Laundering Officer reviews investors' documents and warns them of potential risks.
If any issues arise during the review process that may cause the investor's application to be rejected, the licensed agent will offer other citizenship by investment programmes.
Entering into an agreement
Entering into an agreement
If the preliminary Due Diligence check is successful, the investor enters into a cooperation agreement with a company, a Grenada licensed programme agent.
Document preparation
Immigrant Invest, a licensed programme agent, collects citizenship application documents, translates and apostilles them, fills out government forms, and prepares an affidavit, if necessary.
Due Diligence by the Grenada CBI Unit
Due Diligence by the Grenada CBI Unit
The process begins when the citizenship application documents are submitted and takes 3–6 months. Due Diligence takes place remotely, and the investor's presence is not required.
Receiving citizenship documents
Receiving citizenship documents
The Grenada passport and naturalisation certificate can be collected from a licensed agent's office or delivered by courier to a convenient address.
Frequently asked questions
Need help choosing
a program?
Immigrant Invest is a licensed agent of government
programs in the Caribbean. We will help you choose
a program based on your goals and tasks.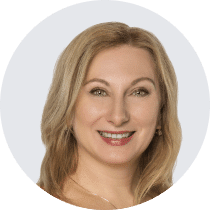 Zlata Erlach
Caribbean investment program expert
Schedule a meeting