Investors obtain St Lucia citizenship by contributing at least $100,000 to the country's National Economic Fund. The fund is operating under the St Lucia Citizenship by Investment Program.
Fund's goals and performance
The St Lucia National Economic Fund (NEF) was founded in 2015. Its activity is regulated by Citizenship by Investment Act No.14 and St Lucia National Economic Fund Act No.18.
Fund's objectives. The money the fund receives goes to pay off the public debt and finance the critical sectors of the St Lucia economy: tourism, real estate and transport.
The government of St Lucia prioritises allocating the fund's money to projects that create workplaces for citizens, for example, for building hotels. Thus, the fund's money went to creating the resort near the city of Micoud. The government plans to open the complex of two hotels in 2022—2023.
NEF application received. According to the Citizenship by Investment Program report for 2021, contributing to the St Lucia National Economic Fund is the most popular option for obtaining the country's citizenship.
In 2016—2021 NEF registered 963 applications. It is around 85% of all applications.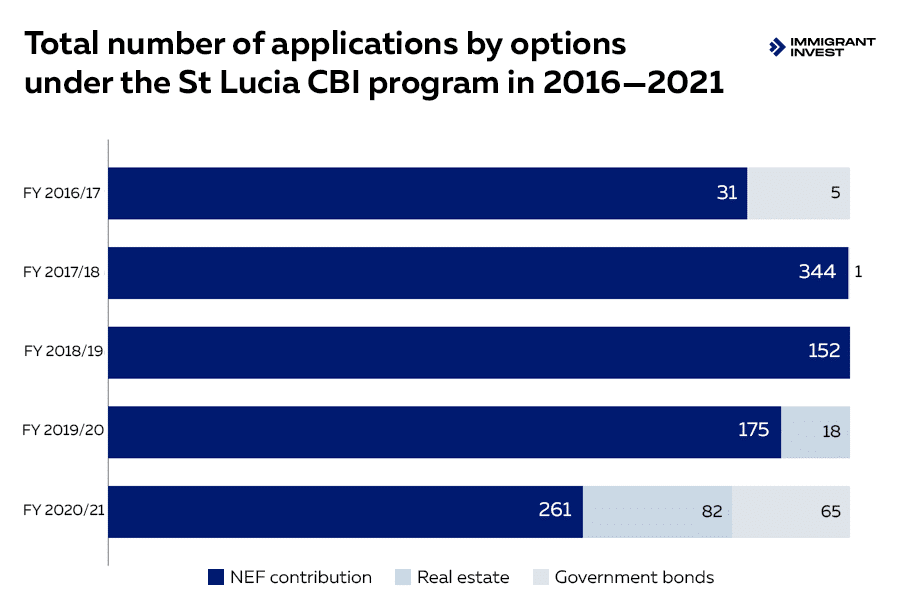 St Lucia National Economic Fund investments received. Since the Citizenship by Investment Program launch, the amount of investment NEF received is EC$160,901,673.36, or about US$59.5 mln.
The statistics are provided in the Citizenship by Investment Programme report for 2021.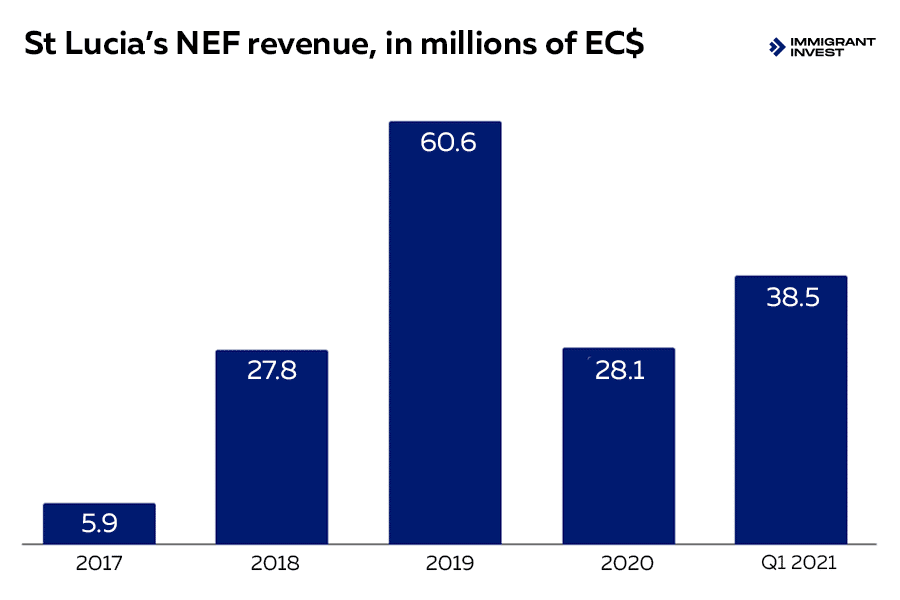 Why investors choose the St Lucia citizenship program
An opportunity to travel to 146 countries visa-free is one of the advantages that a St Lucia passport offers. It is 75% of all the independent countries in the world. Among the visa-free states are the UK, the Schengen Area, Singapore, and Hong Kong.
Staying in the EU for 90 days out of 180 and in the UK for 180 days a year. The investor's children can study at UK universities on preferential terms.
A B-1/B-2 visa to the USA for 10 years. This visa gives investors the right to stay in the USA 180 days a year. The B-1/B-2 visa is suitable for travelling, business and personal trips.
2—6 months is the period for a St Lucia passport to be obtained after you apply. The whole procedure is remote and confidential.
Investors' families can obtain St Lucia passports as well. To do so, investors include their spouses, financially dependent children under 30, siblings under 18 and parents under 55 in their application.
It is profitable to run a business in St Lucia. Tax residents don't pay taxes on income received outside of the country and dividends.
Запланировать встречу
Давайте обсудим детали
Запланируйте встречу в одном из офисов или в онлайне. Юрист проанализирует ситуацию, сделает расчет стоимости и поможет найти решение исходя из ваших целей.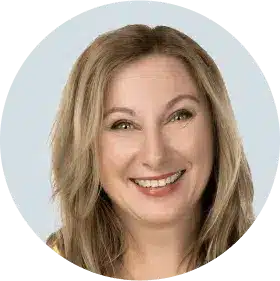 Злата Эрлах
Эксперт инвестиционных программ стран Карибского бассейна
Запланировать встречу